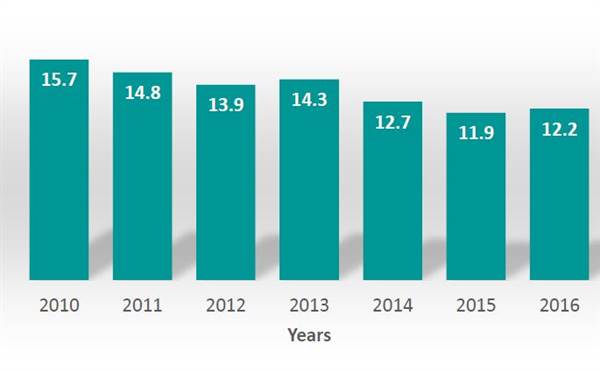 Good practice guidance on water mains cleaning
An UKWIR workshop was held at the beginning of the project Mains Cleaning: Best Practice Review and was reported in UKWIR News 85.
This workshop helped shape the project and, most importantly, helped in collating a wealth data and evidence from UKWIR member companies.
This information proved vital in providing the means to produce a new Good Practice Guide for mains cleaning as well as a Decision Support Tool to aid in the selection of the appropriate cleaning techniques.
At the project dissemination workshop in March, UKWIR Project Manager, Rebecca Haylock, set out the objectives that the contractor, Isle Utilities had been working to:
• summarise mains cleaning techniques, UK and globally
• identify innovative techniques
• review the effectiveness of the various mains cleaning interventions
• draw conclusions on the mains cleaning return frequency
• review evidence of iron and polycyclic aromatic hydrocarbon leaching following mains cleaning
• assess impact of passive or proactive customer management approaches • prepare a risk management tool for technique selection
• develop best practice guidance for mains cleaning.
Continual improvement
Isle Utilities' Tom McNally, presented the figure above (Discolouration contacts per 10,000 customers) highlighting the notable improvements in drinking water discolouration notifications since 2010 in England and Wales.
However, as discolouration contracts remains the most likely cause for customers to contact water companies, the water industry is focused on continual improvement to enhance customer experience.
Water mains cleaning is one of the main interventions to address discolouration risk.
An international literature review on water mains cleaning approaches was undertaken followed by a 'horizon scan' of any new or emerging practices.
This latter stage led to the identification of novel and innovative techniques and technologies from all types of mains operators including sectors such as food and beverage, oil and gas.
A questionnaire to member companies and then a more detailed follow up with selected water companies provided valuable additional information on techniques and practices currently being used.
Local circumstances
It is apparent from the survey that the effectiveness of a particular mains cleaning technology relates to the local circumstances, such as mains material and conveyed water quality.
The workshop also provided Stuart Husband the opportunity to present Sheffield University's current work on material build up and sequential erosion within water mains.
Tom McNally then set out the contemporary techniques that include; uni-directional flushing, air scouring, swabbing, pigging, jetting, flow conditioning and proprietary technologies such as Ice Pigging, Leanclean, Pneuclean, Fastflow jetting and Typhoon jetting.
Emerging technologies identified include gel pigging, NO-DES and hydroguard.
The project recommended that technique selection should be based on each situation and on the risks and cost-benefit of using the selected technique, in order to ensure the best outcome.
The figure opposite, taken from the project report, illustrates how selection of a mains cleaning technique requires the balance of several parameters.
Overall, the project provides the opportunity to save operational costs and improve customer service with the benefit of minimising financial penalties..
UKWIR Programme Lead, Scottish Water's David Main, said that "the aim for the project was to develop 'evidence based best practice' mains cleaning guidance. The accumulation of material within water mains, is a continual and ubiquitous process such that risk is always regenerating and any cleaning intervention is only temporary. The rate of accumulation is dependent on factors such as the quality of the conveyed water and the hydraulics of the piped network. As the selection of a mains cleaning intervention is therefore dependent on a number of a number of factors, we changed the project title to Good Practice".